WHO WE ARE
Tactegra is an SBA 8(a), CVE certified Service Disabled Veteran Owned Small  Business, and 100% minority owned management consulting firm. Founded by 2 corporate executives and Lean Six Sigma Master Black Belts with a shared passion for Continuous Process Improvement and results focused execution. Since our founding, Tactegra has experienced great success in the commercial and private sector. Today, we bring the same experience and drive for success to the government sector.
WHAT WE DO
Assessments: Tactegra's expert evaluations offer a transformative roadmap, providing a powerful perspective on our clients' operations while identifying untapped potential and unexplored opportunities to achieve new levels of efficiency and productivity through our rigorous assessments of their processes (using our proprietary PMMI methodology), programs, and organizations.
Process Modernization: Tactegra empowers our clients to revolutionize their operations, by unlocking new levels of effectiveness, efficiency, productivity, and performance in their processes through:
Process Mapping
Process Documentation

 

Process Measurement Systems
Process Modification
Process Automation Analysis
Business Process Reengineering
Lean Six Sigma: Tactegra's comprehensive Lean Six Sigma services deliver unparalleled results, combining expert project execution with cutting-edge training and certification programs.   
Training in 3 Formats
Certifications
Project Execution
Workshops
Diversity, Equity, Inclusion, and Accessibility (DEIA) Programs: Tactegra empowers our clients to cultivate a truly inclusive workplace culture through our comprehensive DEIA solutions and consulting services, promoting respect for diverse perspectives, experiences, and backgrounds.
Project and Program Management: Tactegra's expert project and program management maximizes client success, leveraging PMBOK methodology and cutting-edge tools such as Smartsheet for exceptional results with unparalleled efficiency, accuracy, and agility.
Tactegra Advisors: Tactegra experts offer industry-leading guidance and strategic consulting services in Process Management, Automation, DEIA Programs, and Continuous Improvement Programs, including Lean Six Sigma.
PUBLICATIONS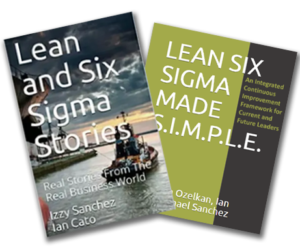 Lean Six and Six Sigma Stories
A non-technical compilation of real world business project and problem solving experiences and applications utilizing the lean six sigma methodology.
Lean and Six Sigma Made Simple
A collaborative effort to provide a simplified approach to problem solving and continuous process improvement utilizing the proven methodology of lean six sigma.
AT A GLANCE:
Certifications:
▪SBA 8(a)
▪CVE SDVOSB

Corporate Information
CAGE Code:
59E12
Unique Entity Identifier:
SWABMN4WCA54
DUNS:
828905252
Primary NAICS & SIN:
541611, 611430
GSA MAS Contract Number:
47QRAA21D005Y
Primary PSC:
R408
---
Quick Links